As we grow, we learn that smear tests are important for the prevention of genital infections and sexually transmitted forms of cancer. Cervical sampling, also known as the pap smear, has revolutionized gynecological health by saving thousands of lives every year.
More specifically, it has prevented the frequency and mortality of cervical cancer caused by the Human Papillomavirus (HPV). While the thought of being infected with HPV should not sound detrimental, as the majority of the viral strains cause benign warts of the skin or genital region, however, other types are considered carcinogenic. Cervical testing involves clinician-collected cervical cells using a soft brush and a spatula for scraping. Then, the sample is sent to cytological examination in order to observe if the cells have any characteristics that would indicate a pre-cancerous or cancerous condition.
Conditions of the cervix is not the only thing women should be concerned about. The vaginal epithelium that lines the vagina is a valuable indicator of the overall health and integrity of the female urogenital tract and one's sexual health. Various bacterial and fungal conditions can infect the genital region, and can cause various problems, if untreated. Bacterial Vaginosis (BV) occurs with the reduction of the vagina's pH and a shift in the vagina's natural flora, and includes symptoms like itching, vaginal discharge and burning during urination. It has been linked with urinary tract infections, infections following gynaecologic procedures and sexually acquired HIV transmission. Vaginal Candidiasis (VC) results from the overgrowth of vaginal yeast, has the same symptoms as BV and can be intensified with obesity and sedentariness.
While routine testing has proven to save thousands of lives every year, women around the world are still not getting tested adequately or even at all. While the smear test in question may have not changed much since its proven efficacy in 1941, women's needs and the society's standards regarding sexual behaviours and preferences have changed. Not only that, most women regard it as an uncomfortable, painful and even traumatic examination, especially those recovering from the consequences of sexual violence or experiencing painful pelvic conditions such as endometriosis. Furthermore, certain subgroups of women are less likely to be screened, such as queer people, women at both extremes of the age eligibility, as well as immigrants and the ones from lower socioeconomic backgrounds. As a result, many people choose not to attend the screening tests they are invited to.
Vaginal swab testing is an easy, non-invasive way of sampling for such infections in order to treat them before they become too serious. In the last years, people have become more open in discussing their obstacles when it comes to health screening. Efforts have been made to make healthcare more patient-focused by designing new methods and services that incorporate convenience, cost-effectiveness, but most importantly accuracy. One of these promising new developments is the self-sampling kits. These can be done from the comfort of one's home, avoiding feelings of embarrassment and stigmatization. All it takes is a swab sampling from your vagina, which is less invasive than the clinical-collected way of sampling which includes cervical sampling, and then it is sent off for examination.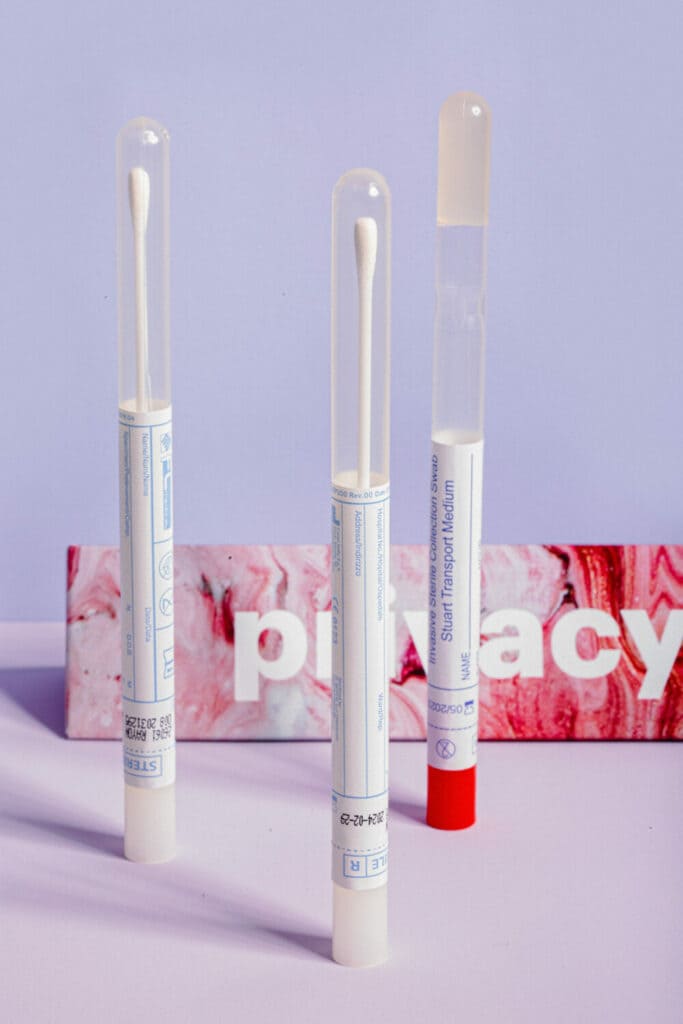 There is a growing body of evidence regarding the accuracy and efficacy of self-sampling HPV kits, as well as the likelihood of women's participation in such a form of gynecologic healthcare. It has been shown that self-collected vaginal samples are comparable to clinician-collected cervical samples regarding high-risk HPV strains. Studies have supported the quality of self-swab testing by indicating the high accuracy rate of the specimens. They have been proven equivalent to cervical smears and, sometimes, HPV positivity has been detected only in the vaginal samples. This shows that the kits themselves, as well as the subsequent assays, once the sample is sent to the laboratory, are able to detect malignant strains of the virus with high efficacy. It also highlights how patients are equally capable of conducting a vaginal swab when provided with simple instructions. These types of self-sampling have also been researched on other genital infections such as Chlamydia trachomatis in which vaginal swab results were equivalent to cervical ones. Also, more infected individuals were identified by vaginal swabs and their subsequent examination indicating that sensitivity is at least as good as the cervical testing and could result in treating more patients. Regarding participation and acceptability of women involved in such studies, women of different ages, sexual preferences and socioeconomic backgrounds have mostly shown positive response to self-test kits.
Some lab and doctor certified tests have already made an entrance to the market and their potential to become an established screening method has been recognized. There are also a large number of discussions around it being used complementary to the well-established cervical smear and the positive effects that it could have on cancer prevention. It has been demonstrated that incorporating a non-invasive way of testing apart from an appointment to the clinic can decrease the risk of developing cancer, as it will increase screening coverage.
Overall, female healthcare has been challenged by several factors along the years. Vaginal self-test kits are a promising way of testing for various infections from bacterial vaginosis, to chlamydia and cervical cancer. Studies have shown that not only is their accuracy and sensitivity comparable to cervical smears, participants also have a higher affinity to home testing, compared to a clinician-based one.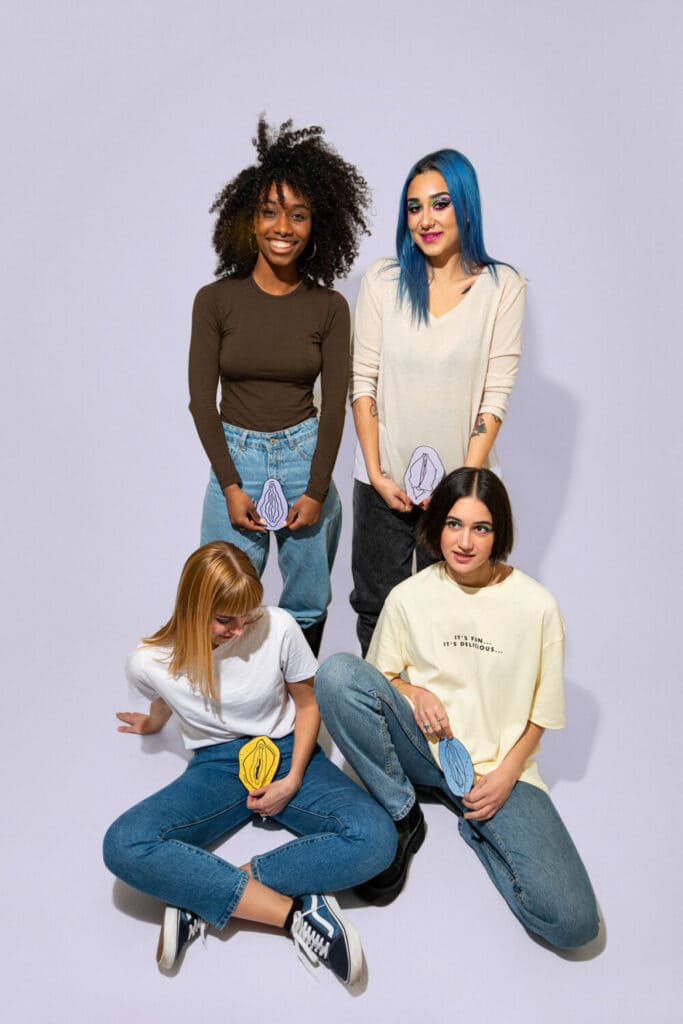 When it comes to health, avoiding testing should never be an option. A less invasive alternative to female disease prevention is finally on the horizon.