Are period pains related to our diet?
Katerina Magdalinou, Dietitian-Nutritionist and a partner of omgyno, gives us answers to a much discussed and important issue.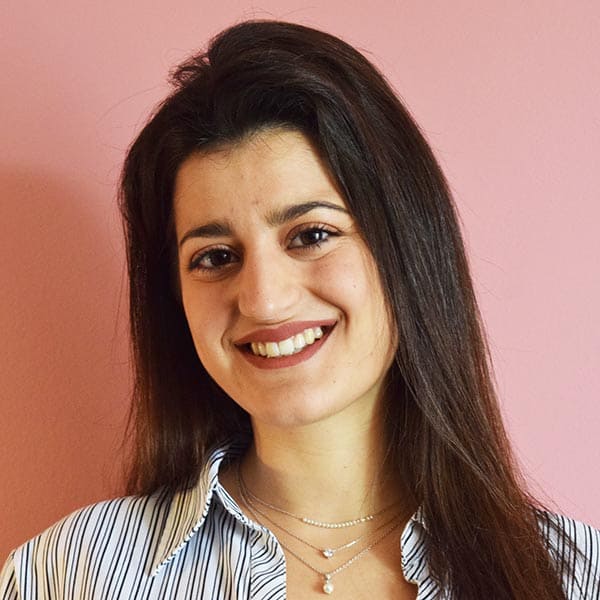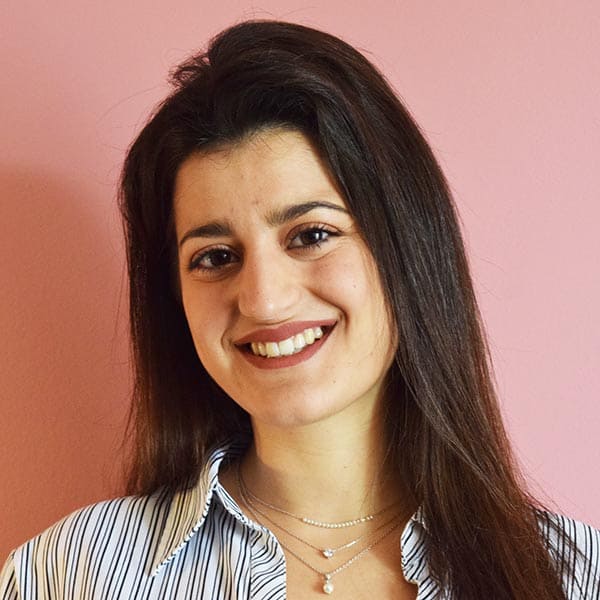 Although there are not many studies that have investigated this issue, there seem to be correlations that are able to motivate us to change our dietary habits as a complementary method to reduce period pains! In fact, the guidelines for the management of dysmenorrhea from the Society of Obstetricians and Gynecologists of Canada (2017) include alternative ways to manage pain, which reveals that there is evidence for the effectiveness of our diets.
What is dysmenorrhea?
Dysmenorrhea is the medical term for the strong, painful cramps that originate in the uterus and occur during menstruation. It is a periodic/recurring pain in the lower abdomen or pelvic area that occurs just before or during menstruation and usually lasts from 8 to 72 hours. The pain is likely to extend to the waist and thigh area and may be accompanied by nausea, fatigue, vomiting and general malaise. Primary Dysmenorrhea (PD) is when there is no pathological cause (i.e. it
is not related to underlying disease or abnormality) and usually occurs in the first 6 to 12 months when a person starts to menstruate. On the other hand, secondary dysmenorrhea is when we have a specific condition in the pelvic area, such as endometriosis, pelvic inflammatory disease, adenomyosis, etc. In this article I will only refer to PD, as the literature and the pathophysiological mechanism of the two differs.
What is the pathophysiological mechanism in PD?
In essence, PD is the result of increased production of prostaglandins in the uterus, which are substances involved in other pathogenic mechanisms such as inflammation, pain, etc. As the levels of progesterone – an important female hormone – fall, an increase in prostaglandins is caused. This increase is thought to lead to intense contractions of the myometrium (the middle layer of the uterine wall), which causes a decrease in oxygen and blood flow to the area and, ultimately, pain. Prostaglandins increase in all women, but those with primary dysmenorrhea have higher levels. The cause of this is unknown.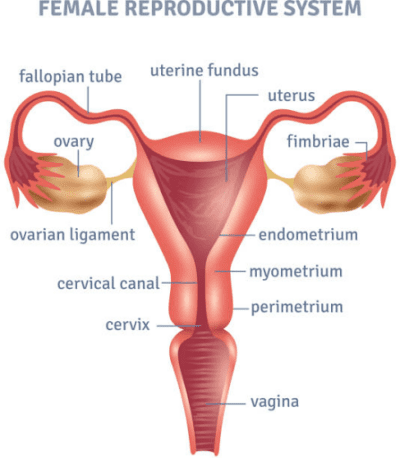 What is the relationship with nutrition?
The mechanisms by which food components act to increase or decrease pain are related to several pathways, such as those of inflammation and prostaglandins, pain tolerance, reproductive function and hormones. Thus, the intake of certain ingredients and foods has been shown to positively or negatively influence primary dysmenorrhea.
What does science say?
Below are the ingredients that have been investigated for their relationship to primary dysmenorrhea. Of course, further research is needed.
Symptoms improve with:
-Nutritional supplements such as fenugreek, fish oil, ginger, vitamin B1, vitamin E, vitamin D, valerian, zataria, zinc, chamomile, damask rose, magnesium, omega-3 fatty acids
-Plant fibre
-Fatty fish
-Fruits
-Vegetables
-Legumes
The symptoms tend to get worse with:
-Simple sugars
-Salt
-Coffee
-Tea
-Alcohol (wine)
-Fast food
-Processed food
-Red meat and products
For the time being the effect of the following ingredients remain unclear:
-Food supplements, such as dill, guava, fennel
-Eggs
-Dairy products
-Animal products
What should I do?
Simply listing ingredients that may or may not relieve our period pains can be helpful but surprising, in the first instance, since it is possible that severe PD in some people is related to eating habits. However, change will not come about by a sudden increase or decrease in food components, but by gradual changes in the diet as a whole. In general, it is important to take steady steps towards a diet that is personalized and appropriate for us and our condition.
I have, of course, been suffering from primary dysmenorrhea, and the research behind it is a favorite topic of mine – so much so that my thesis is the first study in Greece to examine the relationship between PD and diet. In this regard, we still have much to say, in future articles!
If you have any questions regarding your diet or hormones, head to our telehealth page and book an online consultation with Katerina Magdalinou.
Sources:
-Osayande, A.S. and S. Mehulic, Diagnosis and initial management of dysmenorrhea.Am Fam Physician, 2014.89(5): p. 341-6
-Burnett, M. and M. Lemyre, No. 345-Primary Dysmenorrhea Consensus Guideline.J Obstet Gynaecol Can, 2017.39(7): p. 585-595
-Iacovides S, A.I., Baker FC, What we know about primary dysmenorrhea today: a critical review.Hum Reprod Update, 2015. 21(6): p. 762-78
-Magdalinou K., "Study of the relationship between dietary habits and primary dysmenorrhea in a sample of young women", ESTIA Library & Information Center, Harokopio University, 2019.